My sewing has suffered over the past two months, but I've been quite productive nonetheless. And I managed to spend my clothing budget on shoes, so now I need to sew…
Here's a quick overview of a few of the things I've been occupied with.
I made napkins! Not that they were very challenging, but they're polka dot napkins, so they're super awesome. And check out those mitered corners!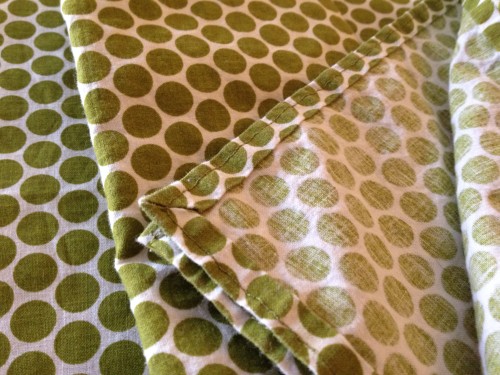 Napkins are incredibly boring to make, so I've only made two of the four I cut out. One of these days I'll need a tedious task and I'll get to the other two.
I've started a stole!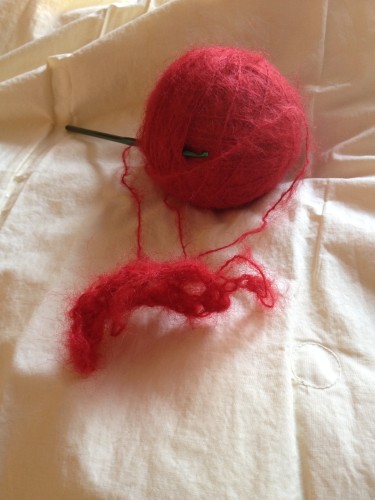 Okay, so I'm not very far. And after rolling this lovely mohair into a ball I was told that this is very, very bad for the yarn. Fortunately one of my sisters is a master knitter and she explained how you can actually recover mohair from foolish mistakes like this. Obviously I haven't acted on her advice yet, but I will. I believe the pattern I'm using is from 1952. It's a crochet pattern, not because I'm afraid of knitting, but because it was the one that looked like it would work the best with this yarn. And even better: the pattern is named the "Donna" and I picked it out at a craft night with my girlfriends, one of whom is named Donna! I was clearly meant to make this pattern.
I have been working on a skirt for a few weeks, but stalled once I decided it really needs a lining. You'd think that would be easy to do, but cutting out the lining fabric seems like an incredible chore. Here's where it's at (sans lining). The fabric kept feeling very familiar, and I finally realized the other day that it reminds me of a couch my parents had when I was a kid. I'm not sure what to make of that.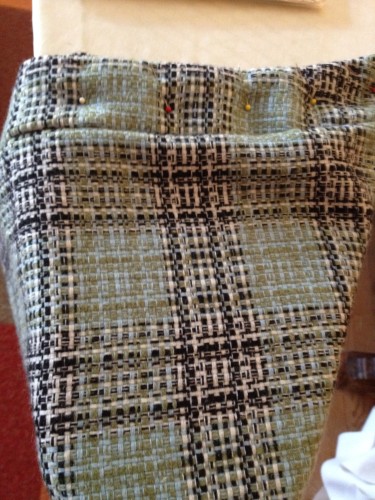 One of the more exciting events of the past few months was that I finally found a pattern I've wanted for over a year.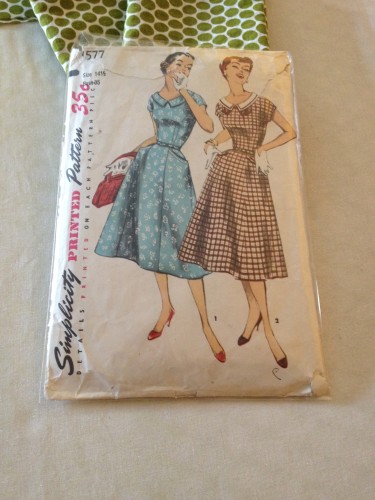 I'm VERY excited about making this dress.
And, of course, I've been making lotion.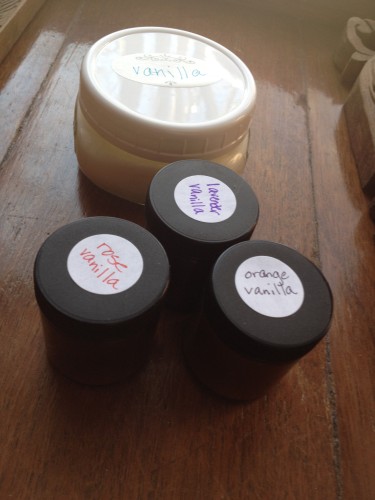 This is the first batch I've made using cocoa butter, and I love it. As you can see, I really like vanilla.
The dogs have not been neglected…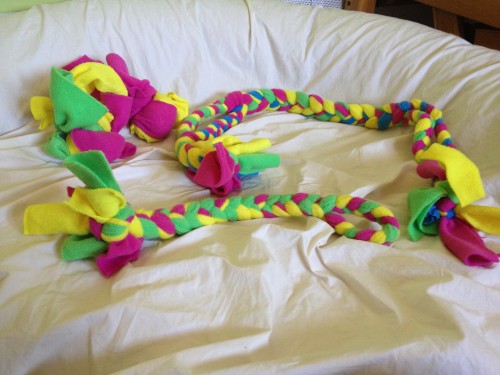 Unfortunately Jasper has learned to destroy toys from Maisie, so he's only allowed to play with these under supervision. At least eating small bits of fleece doesn't seem to have caused him any problems…he failed to notice that Maisie destroys things but doesn't eat them.
And last, I published a small short story collection.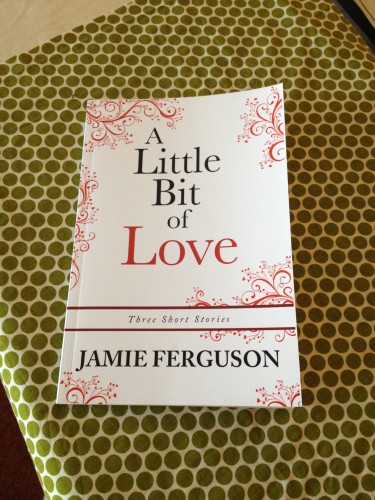 That might not seem like a lot of work, but it really was. I had a pretty good idea of what I wanted the cover to look like, so I designed it myself. It was fun to do, but it took forever.
The bulk of my free time right now is spent either with the dogs or working on my second novel. I'm going to try to finish the skirt soon, but we've had record cold weather, so I'm really tempted to make another pair of flannel pajama bottoms…