A few weeks ago I was wandering around in sewing blog land, and ran across a post about a beautiful sewing machine, the Singer Slant-O-Matic 500 'Rocketeer', by Jessica of Green Apples. It was love at first sight. I immediately started trolling through eBay and Craigslist listings and a few days later, after an eBay panic, I became the proud owner of two beautiful Slant-O-Matics.
Yes, I said two.
Oops.
But aren't they lovely???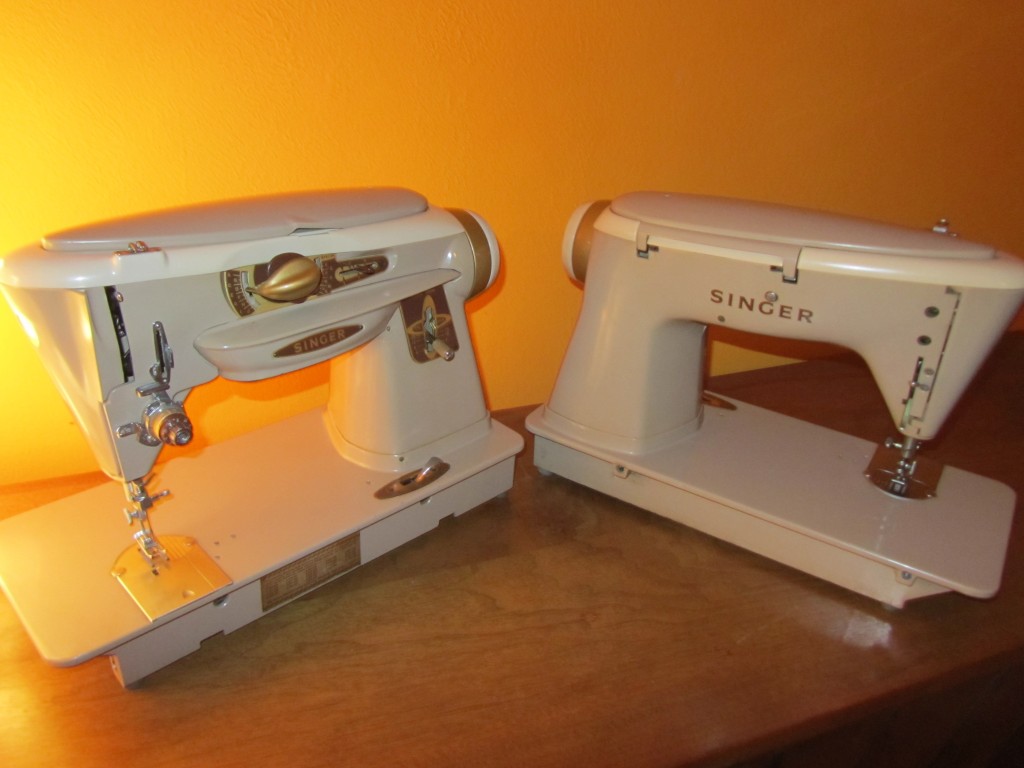 You might have thought that one, or perhaps even two, sewing machines might be sufficient, but apparently I'm happier with four. In addition to these beauties I have a brand new Janome but have been unable to part with my Kenmore, which has apparently become my 'beloved Kenmore' in spite of the fact that it's 25 years old and can no longer make one-step buttonholes. More on that another time…
The question, of course, is: do the Slant-O-Matics work? I have no idea! But who cares? They're so darn pretty!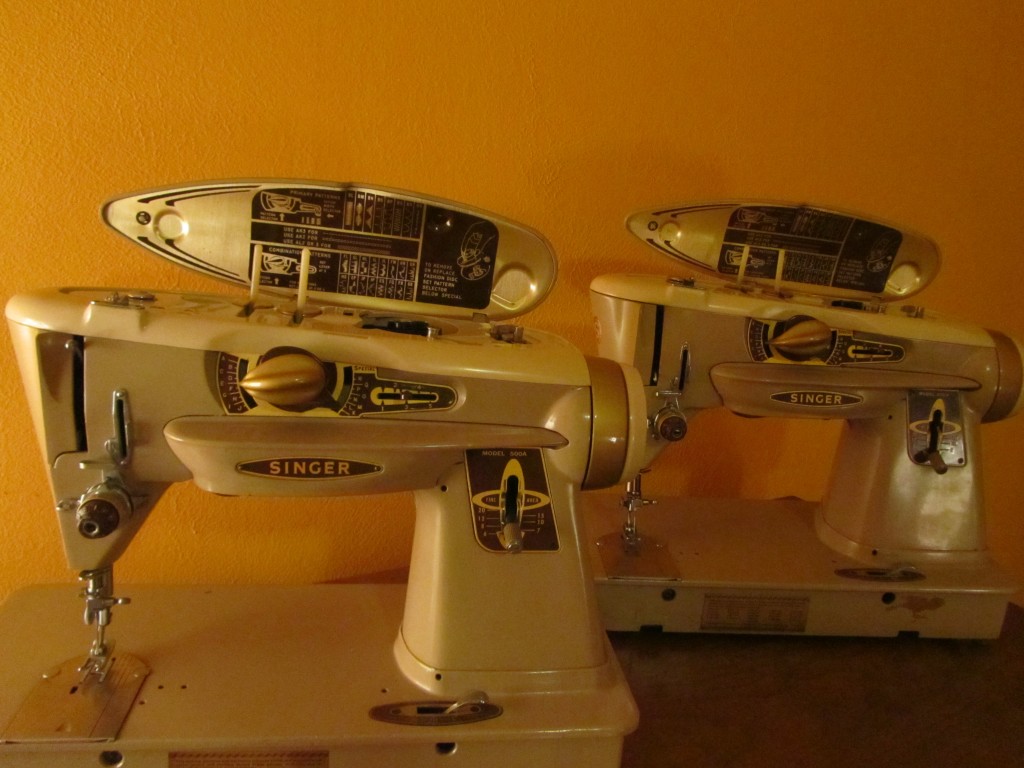 Sooner or later I'm going to have to try them out, but I'd prefer to do that when I have enough time to be thorough – which will take even more time since I want to test them together so I can compare their performance.
For now I can report that they were both made in 1961, I love them, and I've learned a valuable lesson about bidding on eBay.