I made a skirt!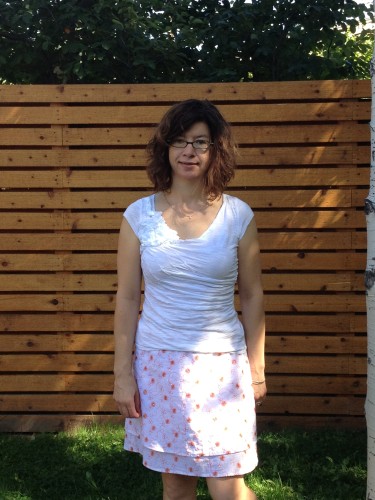 I actually made this back in July, but failed to get a single photo of it until today. It's view B from Simplicity 2368.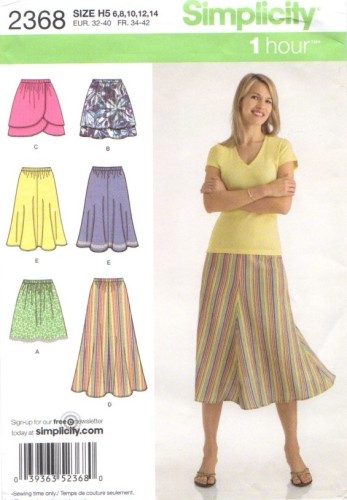 This skirt is the easiest piece of clothing I've ever sewn. The waistband is super simple – it's just a folded over strip that you thread elastic through.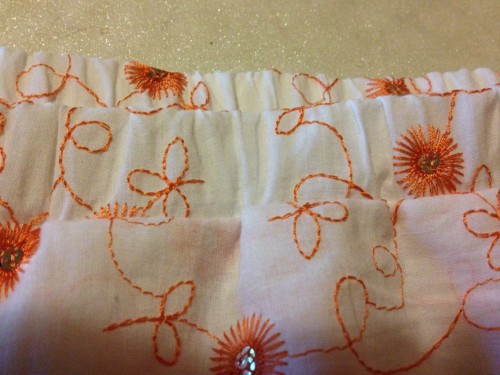 The two layers of the skirt are the same except that the bottom layer is a little longer than the top. Each layer has a narrow hem.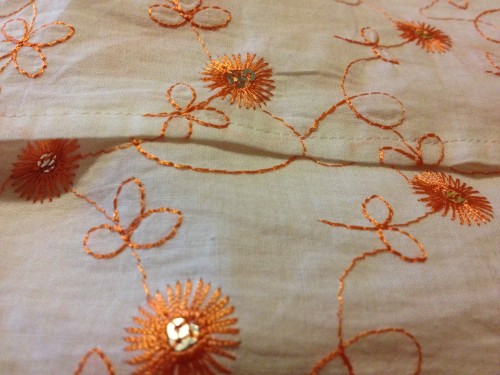 The fabric is super cute. I purchased it in from fabric.com last year, and when it arrived I realized I had no idea what to do with it. My original plan was to make a dress, but the orange flowers and sequins became a little overwhelming with that much surface area. I would pull it out and admire it occasionally, and assumed that's what I'd do forever until I ran across Simplicity 2368. The fabric is light and airy so it works very well with this pattern. Plus it's a little see-through, so making a two layer skirt meant I didn't need to make a lining.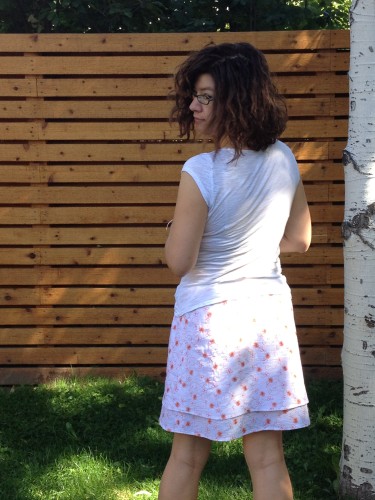 I love this skirt – it's so light and summery! Of course, that means I won't be wearing it much longer. If I can find the right fabric I'll make a fall version, but in the meantime I'm working on my first wool skirt.
It's been a busy few months, so I'm behind on my sewing projects. Maisie was at the vet for five nights and had surgery – she's fine now, but that was very scary. I finished the first draft of my next book, which was exciting but a lot of work. And, of course, there was the flood. Our house was fine – we were very fortunate. We have friends who lost their homes, and friends who still have water coming in to their basements. The amount of devastation is amazing. Here's a look at one of the local trails – a mudslide carrying huge boulders and tree trunks is blocking what used to be a simple dirt road up the valley.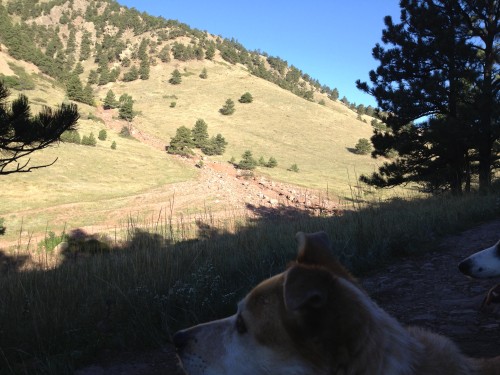 I did get to help out Rudy, a flood victim who shared my office one afternoon after being evacuated. He's back home now and everyone at work misses him.