A few years my parents moved back to Colorado and hosted Christmas. That year my mom had put up three Christmas trees. Yes, I did say three, which should tell you something about what her house turns into at the holidays. Every room is decorated; sometimes one of the bathrooms will have its very own miniature tree. It's both alarming and impressive.
I hadn't been to their house for the holidays for a number of years, so when I ran across this little guy I wasn't surprised by the fact that he looked familiar.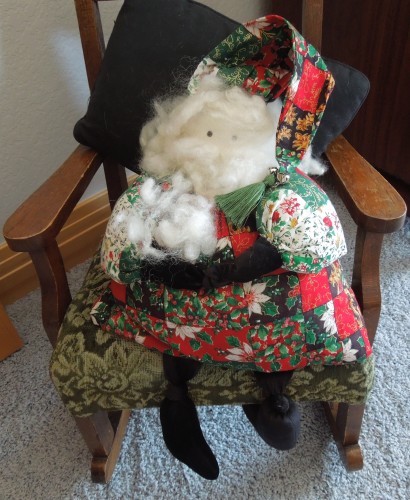 At first I thought perhaps I'd seen him in years gone by. Then it occurred to me that maybe I'd bought him and given him to my parents one year. And then I realized…
I'd made him!!!!!
Coincidentally, he's made from the same fabric I used for my Christmas tote some 18 or so years later.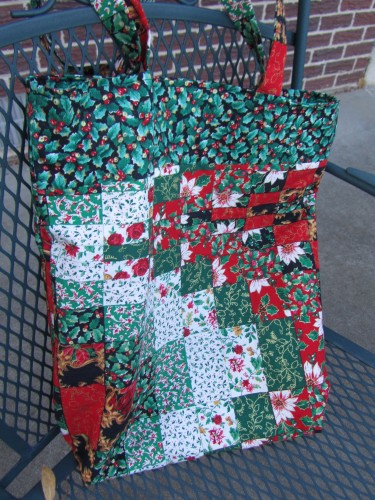 I didn't find anything new at their house this year, but I know my long ago holiday craft phase involved more than making one Santa, so it's just a matter of time before something else pops up…