Today's flower is the easiest one yet – view G from Simplicity 1601, designed by Andrea Schewe.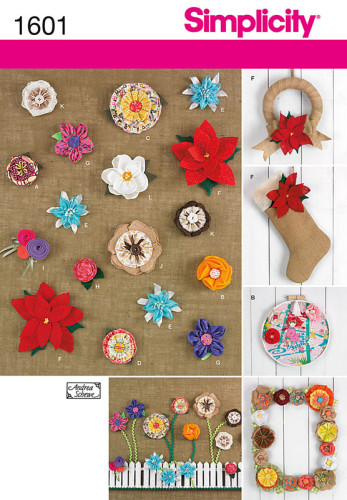 I used some light cotton fabric that was left over from the 1963 shift dress I made last summer.
The petals of this flower consist of five squares with rounded edges. Each square is folded in half, then you gather all five sections using one piece of thread.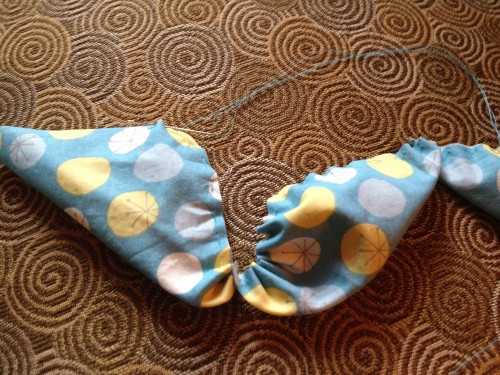 Gathering the petals was very easy. View A and D were a little more work because they involve gathering two or three sections of fabric, then all of those gathered chunks must be hand sewn together. View G was much less work because there was only the one layer of petals to gather.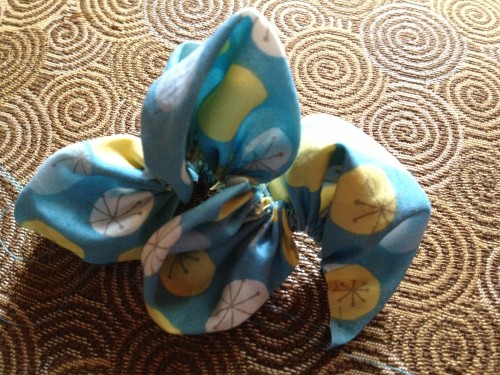 The petals have a lovely curve.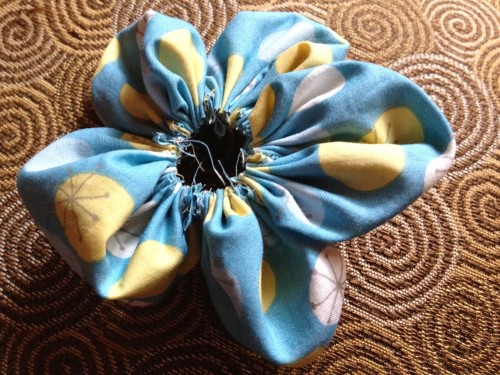 The next step is to gather a circle of fabric around a button for the flower center. This is the same as for views C and D, except the button is a little larger.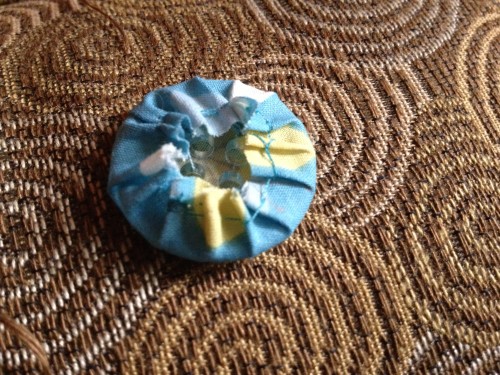 The final step is to sew the covered button to the gathered petals. This is pretty easy, but next time I'd tighten up the gathered petals first. I looked at them beforehand and felt they were pretty tight, but when I sewed the button to the petals there were a few places where I had to add extra stitches in order to hide all of the gathers underneath the button.
I still don't have green felt, so there are no leaves on this flower…the black felt didn't seem appropriate. I had planned on getting some during the week, but we had a little too much excitement – Maisie spent five nights at the vet and had surgery. She's back home and recovering extremely quickly, but it was a long and stressful week for everyone.
Even without leaves, the flower is super cute!!!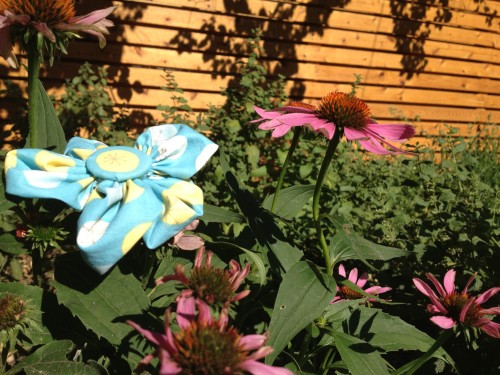 Maisie was completely uninterested in flower-making, but she did want to play with her ball, which made us very, very happy after such a scary week. She's in the background here, since Jasper stole the ball (she's not yet allowed to play with it anyway).