I've been studying Italian, which is a slow process because I have so little time…until I came up with the idea of combining Italian and sewing! Now I can study while I sew, and sew while I study – how awesome is that?
The first step was to purchase this book: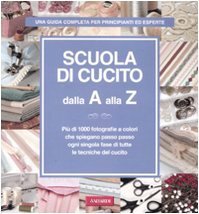 I figured a book that covered the basics would help me learn sewing terms in Italian more quickly than looking each up as I ran into it. This book is actually a translation of A to Z of Sewing: The Ultimate Guide for Beginning to Advanced Sewing, so if I get really confused I can always get a copy in English.
My next thought was to look for sewing blogs written in Italian. So far I haven't found any, but my search did lead me to Anna's blog Paunnet, which was a total score. Her blog is a treasure trove all on its own, and on top of that she's introduced me to Deer and Doe so I've joined yet another sew-along!
Of course, this means I have not only added another project to my very large list, the pattern is in French and I'm supposed to be learning Italian. Incroyable!
The third and last component of my Italian/sewing plan was to find at least one sewing magazine in Italian. I found La Mia Boutique mentioned on several sites, including this post by Sewingplums which provides links to a variety of independent pattern companies as well as to pattern magazines written in multiple languages. I figured subscribing for a year would at the very least mean I'd feel guilty about not studying when each new issue arrived.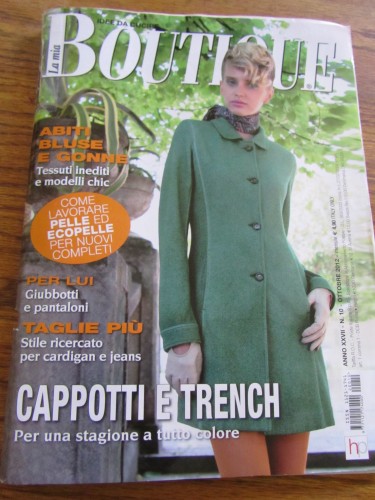 My first issue (October) arrived about 2 weeks ago, and so far it's been quite fun. Paunnet posted a detailed look at the patterns in this issue, and I completely agree with her assessment: not only am I unlikely to want to wear, much less make, most of what is in this issue, it's a challenge to picture anyone else doing so either. That said, there are several patterns that I do like, and since my goal is to learn I'm actually going to try to make something from one of them.
I decided to start with a blouse. The pattern is actually for a dress, but I'm not a fan of it from the waist down, and it looks like it should be easy enough to turn into a blouse. Maybe.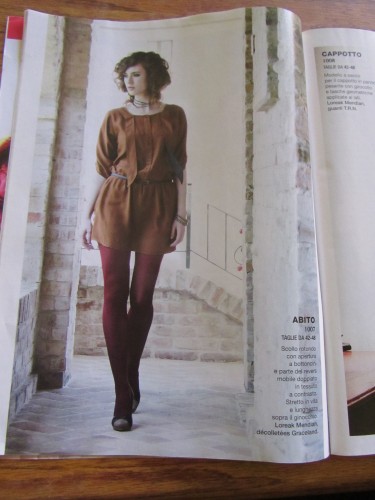 I'm going to use the first fabric I purchased for my Peony dress which I'm making for the Sew Colette 2.0 Sew-along. (I'm having a terrible time settling on a fabric for that dress…but on the plus side, I'm rapidly adding to my fabric stash!) It's a silk-like fabric made from 100% polyester. Obviously NOT the right choice for Peony…but it should work well for this blouse.
I had no idea what to expect from the magazine, since I'd only seen bits and pieces on other websites. The patterns come stapled in the center. Each piece of paper contains shapes for multiple patterns, with different color lines indicating which pattern is which.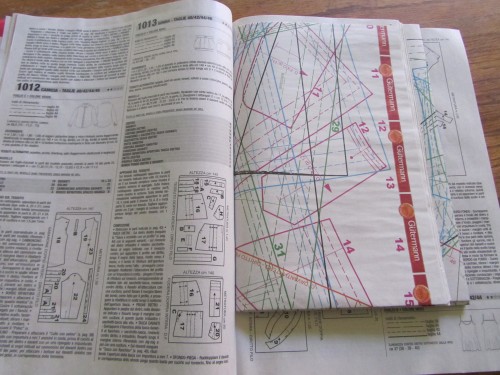 My pattern pieces are outlined with green, and while this seemed crazy at first – in a colorful way – it's actually pretty straightforward.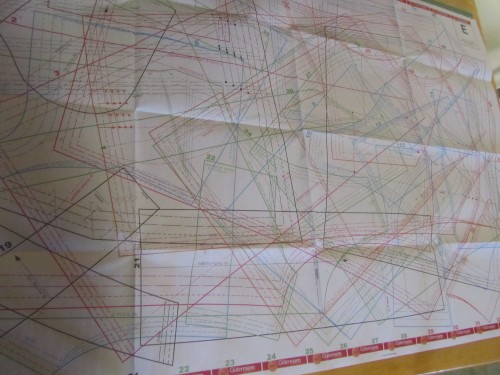 I'm a recent tracing paper convert, although I have yet to confess that to my sewing instructor (hi Mom!), so I'm actually looking forward to tracing my pattern pieces. Thanks to Gertie I started with Swedish tracing paper, which I love. In fact, I love it so much that I can't bring myself to try out anything else.
I've got my dictionary and optimism ready – buona fortuna a me!!!