Losing Lucy, my furry little sewing buddy, hit me really hard. I actually put away all of my sewing things – except for the four sewing machines, since there's nowhere for them to go. (Our house has a strange lack of closet space.) I figured taking a little bit of time off would be okay, and besides, it's hard to sew when you're crying.
We recently celebrated what would have been Lucy's 7th birthday, and that night I dreamed about sewing, so I'm getting back in the groove. And I new have a new helper: Jasper!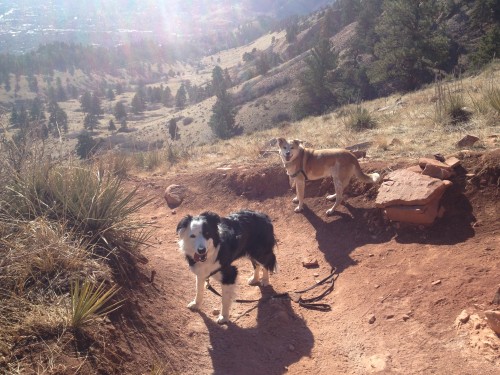 Jasper is the fluffy black and white guy – Maisie is behind him.
We adopted Jasper from the Nebraska Border Collie Rescue group. Not only were we sad and lonely without Lucy, our other dog Maisie was sad and lonely, so I looked around and found the little guy. My wonderful friend Kristin went with me on the journey to meet Jasper and bring him home. It was eight hours each way, through an awful lot of uninteresting scenery – unless you like looking at cornfields while your car is being buffeted by the wind. Jasper had been at a humane society for seven months, then in a foster home for about two months, so the poor little guy was without a real home for most of the last year. He's smart and sweet and cuddly – and he loves lying next to me while I sew or write. He'd rather we played ball 24×7, but sewing is a good second choice for him.
I'm excited to be getting back in the swing of things, especially since I found a pattern I've been looking for since last spring: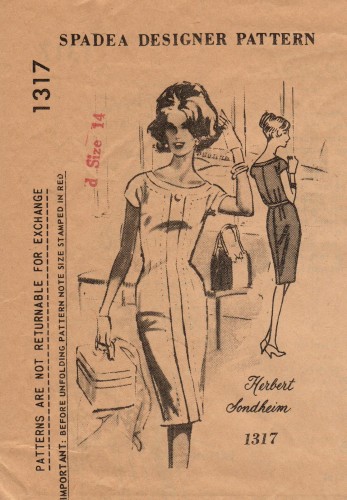 Isn't it fantastic? I fell in love with it when I first started looking at vintage patterns last year, and I put in a bid on eBay, but since it was my first eBay experience I didn't know what I was doing and I lost it by a quarter. Even worse, I bid $2.25, the pattern went for $2.50, and after that I couldn't find it for anything less than $60!!! A few weeks ago it popped up and I managed to get it for a whopping $5.50. Oh, happy day! I'm super excited about making it!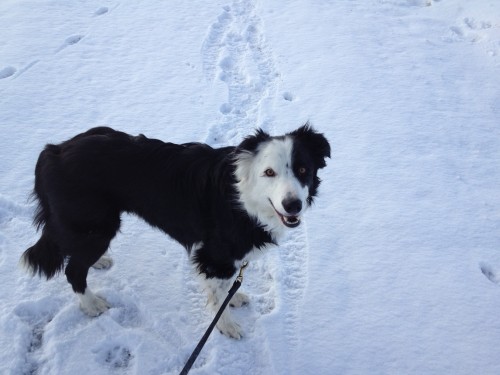 I miss Lucy very much, but I'm glad to be back at it again, and I'm looking forward to many years of sewing with my fluffy new helper.