I finally finished sewing buttons on my dress, but I haven't had the heart to post about it yet because we had to put Lucy, my sewing buddy, to sleep this month.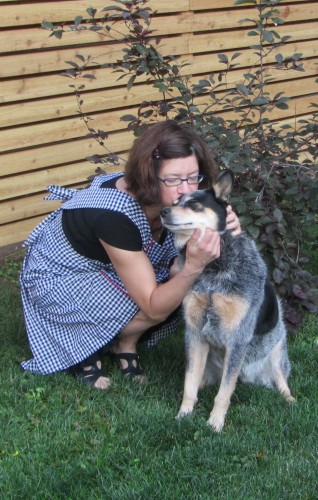 Lucy was recovering very nicely from elbow surgery, but unbeknownst to us she also had cancer. By the time we found out it was far too late to do anything. She was only six years old.
Lucy loved to lie by me when I was sewing, and this often turned into her lying on whatever I was sewing. Once I was hemming one leg of a pair of flannel pajamas when she laid down on the other leg…she looked so comfortable I moved on to another project and gave up on that one for the day. She was there for all of my photographs – if she wasn't in them she was just off camera making me smile. We miss her very, very much.